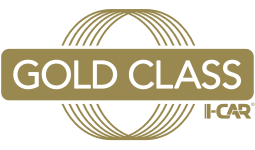 This new initiative is the result of feedback from collision repair facility owners who wish to be recognised for the training culture that exists in their businesses.
It is also consistent with I-CAR USA, I-CAR Canada and I-CAR Australia.
In order for a business to become I-CAR Gold Class, you must have at least one individual that has attained Platinum ProLevel® 3 in each of the following strands:
Repairer
Refinisher
Manager/Estimator
The list of Gold Class Businesses is starting to grow, and we would like to take this opportunity to thank everyone for their participation in the I-CAR New Zealand courses.
Congratulations on your continued involvement and your positive approach in keeping up with training on today's vehicle advancements.