Understanding OEM Calibration Procedures and How To Locate Them
Price (Non CRA
Members

mbrs

)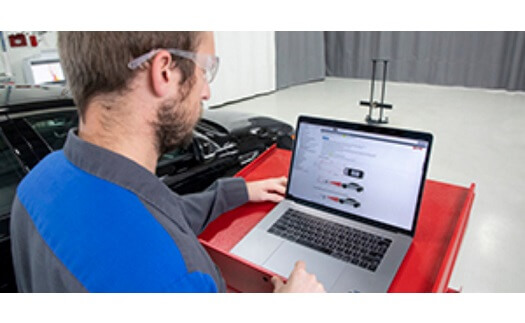 This is a self-study online course with audio that will be loaded within 24 hours onto your myI-CAR Login when registering for this course.
You will need your myI-CAR username and password to access the course. Once you have started the delivery this can be paused and resumed at any time. For a brief overview video on how this works click here.
Understanding OEM Calibration Procedures and How to Locate Them is a 1-hour course that explains what's involved in locating and interpreting OEM calibration procedures. Students learn how to identify the equipment used in calibration procedures and are provided examples of preconditions for completing them. The course explores the relationship of different vehicle systems and communication networks that directly impact one another. The role of wheel alignment, steering angle sensors, and thrust line in calibration procedures is covered, as well as the importance of researching calibration procedures. Defining linked procedures relative to ADAS calibrations and identifying possible locations where calibration procedures may be found on an OEM site is also covered in this course.
Please note: Payment is not taken through the website for course registrations. You will be sent an invoice based on your cart purchases.