Priming and Blocking Repaired Areas
Price (Non CRA
Members

mbrs

)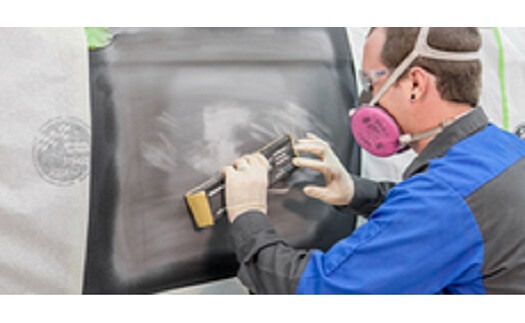 This is a self-study online course with audio that will be loaded within 24 hours onto your myI-CAR Login when registering for this course.
You will need your myI-CAR username and password to access the course. Once you have started the delivery this can be paused and resumed at any time. For a brief overview video on how this works click here.
Priming and Blocking Repaired Areas is a 45-minute course that explores the types of primers and their uses, feather edging and masking for primer application, how to measure and mix primers, and how to set up and use a spray gun for priming. Block sanding techniques and the considerations for applying sealers are also explained within the course module.
After completing this course, you will be able to:
Identify the different types of primers and their use.
Identify the techniques for feather edging and masking before primer application.
Understand mixing ratios.
Identify the tools needed for mixing primers.
Recall the process and methods for preparing and using a spray gun for priming.
Identify the tools used for block sanding.
Recall block sanding techniques.
Recall the techniques for applying sealers.
Please note: Payment is not taken through the website for course registrations. You will be sent an invoice based on your cart purchases.