Introduction to Diagnostics and Scan Tools
Price (Non CRA
Members

mbrs

)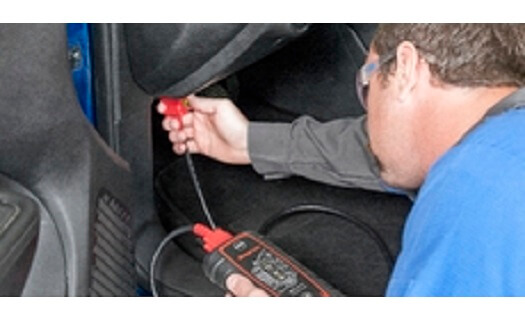 This is a self-study online course with audio that will be loaded within 24 hours onto your myI-CAR Login when registering for this course.
You will need your myI-CAR username and password to access the course. Once you have started the delivery this can be paused and resumed at any time. For a brief overview video on how this works click here.
Introduction to Diagnostics and Scan Tools provides the student with an introduction to the various safety system technologies found on today's cars and the importance of performing pre- and post-scans based on the required trouble codes and calibration requirements of each system. The course discusses how Standard Operating Procedures (SOP) for diagnostics and scans can be beneficial to a repair facility followed by an introduction of the various scan tools available and what their capabilities are.
After completing this course, you will be able to:
List OEMs that require scans and calibrations
Describe the various safety systems on modern vehicles
Understand how using standard operating procedures can benefit the entire shop
Use the collision advantage to help identify hidden electrical damage
Determine the basic differences between OBD II and OEM codes
Determine when OEM scan tools are required
Recognize that they can perform diagnostics in-house, have a technician that travels between facilities (MSO), use remote diagnostics with OEM software, or sublet to an independent diagnostics-specialists
Describe why maintaining good vehicle voltage for scans and troubleshooting is important
Understand the limitations of electrical system self-diagnostics
Please note: Payment is not taken through the website for course registrations. You will be sent an invoice based on your cart purchases.