Damage Discovery for ADAS Sensor Mounting Locations
Price (Non CRA
Members

mbrs

)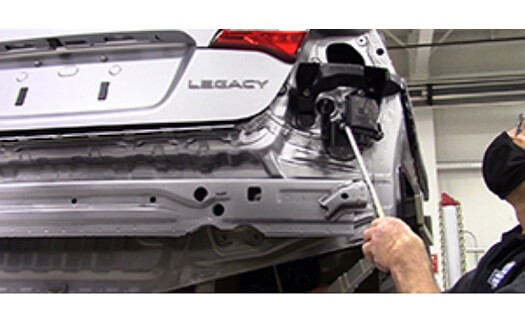 This is a self-study online course with audio that will be loaded within 24 hours onto your myI-CAR Login when registering for this course.
You will need your myI-CAR username and password to access the course. Once you have started the delivery this can be paused and resumed at any time. For a brief overview video on how this works click here.
Damage Discovery for ADAS Sensor Mounting Locations is a 45-minute course that presents the foundational principles of ADAS sensor placement and orientation. Students learn to use visual cues to identify possible sensor and mounting location damage, in addition to comparative measuring techniques for sensor positions. These techniques assist in damage discovery methods. The course includes videos on measuring front and blind spot sensor-mounting locations.
After completing this course, you will be able to:
List the factors that determine the vehicle inspection process as it relates to vehicle measurements and sensor placement.
List the measuring techniques used for different types of front and rear sensors.
List ways in which a technician can verify sensor placement.
Describe considerations for sensor placement and damage analysis on unitized and full frames.
Describe when point-to-point measurements are appropriate for assistance in sensor placement.
Describe when 3D measurements are appropriate for assistance in sensor placement.
Please note: Payment is not taken through the website for course registrations. You will be sent an invoice based on your cart purchases.